Alpine Pearls

Green holidays in the Alpine Pearls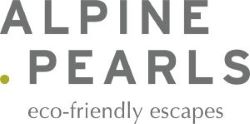 Network of Charming Villages in the Alps Offering Green Mobility
What does "Alpine Pearls" stand for? It stands for car- and carefree holidays. It stands for restful, stress-free and fun leisure time in 19 unique villages in den Alps. And it stands for exceptional environmental friendliness and green mobility.
Like a necklace of pearls, these Alpine Pearl villages are strung across the entire Alpine area of Germany, Austria, Italy, Slovenia and Switzerland. This necklace includes well-known names of winter and summer sports destinations along with lesser known names of quaint resorts and insiders' tips. What they all have in common is a concern for the environment and a method to protect it.
Our Member Villages, the Alpine Pearls - Villages Offering Delightful, yet Sustainable Holidays
The umbrella organization Alpine Pearls joins together 19 of the most gorgeous Alpine villages in their quest for gentle mobility and climate-friendly holidays. Guests at these villages will enjoy carefully chosen environmentally friendly mobility solutions like nowhere else. These handpicked villages provide a variety of mobility options ensuring your ability to get around in ways that do not adversely affect the environment. Guaranteed! You can pay attention to what matters to you: experiencing action-packed, pleasurable, relaxing holidays. At the same time you are making an important contribution to climate protection and you do your part in leaving this earth in good shape for future generations.
When you use the train and/or bus for your trip to a Pearl, you will take advantage of our typical Alpine Pearl comfort right from the start throughout your entire stay here. This gentle way of combining recreation with environmental awareness is up for grabs right now! Why wait? Book your trip to an Alpine Pearl-affiliated host right now.
ALPINE PEARLS OFFICIAL WEBSITE